Lisa's Natural Home Cleaning
Why Choose Lisa's Natural Home Cleaning?
Reduce Illnesses And Allergies
Pollen, dust, germs, and dander are all things that threaten your health and can find a way into your home. Dusting, disinfecting, and sweeping your house regularly can lessen allergens and dust, and destroy bacteria and germs.
Our Cleaning Equipment Stays Home With You
Our regular customers enjoy the benefit of knowing that our cleaning equipment (personal vacuums, cleaning supplies, and towels) stays home with them, and are not shared with other homes.
Trustworthy, Respectful Staff
Every staff member we employ must satisfy our high standards, with regards to trustworthiness, dependability, and respect. Our staff will always turn up on time, complete the job to a good standard, and respect your property to the highest degree.
Free In-Home Estimates
Call or fill out our contact form to schedule a free estimate. Lisa's priority is to build a relationship with her customers on the first visit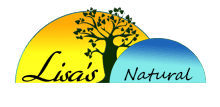 Phone:  (678) 898-9253