State-of-the-art healthcare is provided in Atlanta through many leading hospitals and healthcare systems. Below is a list, description, and contact information for the major hospitals and healthcare systems in and around Atlanta.

Atlanta Medical Center
www.atlantamedcenter.com
(404) 265-4000
ATLANTA MEDICAL CENTER is a designated Level I Trauma Center and is nationally recognized in cardiology, advanced surgery, neurology, and many other areas.  The center began its service to the Atlanta community in 1901 and is now a 460-bed facility sprawled across two city blocks. Services provided at Atlanta Medical Center include: a 30-bed neonatal intensive care unit; the Atlanta Cancer Center; the Atlanta Rehabilitation Center; three medical office buildings; the Wellness Center; the Graduate Medical Education Program, and areas of medical excellence that provide care in advanced surgery, cardiology, oncology, neurology, women's health, orthopedics and trauma.
Atlanta VA Medical Center
www.atlanta.va.gov
(404) 321-6111
ATLANTA VA MEDICAL CENTER (VAMC) is a state-of-the-art teaching hospital that provides a full scope of patient care services for United States veterans. Located on 26 acres in Decatur, the Atlanta VAMC is one of eight medical centers in the VA Southeast Network. It  operates eight community-based outpatient clinics in the following Atlanta communities:
Atlanta VAMC is primarily affiliated with the Emory University School of Medicine and teamed with Morehouse School of Medicine in establishing the East Point Clinic, which provides comprehensive primary and outpatient mental health care services.
Atlanta VAMC functions as a primary Receiving Center in the VA/DoD Contingency Planning Process and a Federal Coordinating Hospital in the National Disaster Medical System (NDMS).  Additionally, Atlanta VAMC serves as a training site for RNs and corpsman for the Naval Reserves Readiness Center, and trains RNs, 91Cs, and medics for the 3297th U.S. Army Hospital for Training Support Services.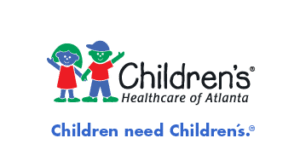 Children's Healthcare of Atlanta
www.choa.org
CHILDREN'S HEALTHCARE OF ATLANTA, a not-for-profit organization, is committed to enhancing the lives of children through excellence in patient care, research and education. Managing more than half a million patient visits annually at three hospitals and 17 neighborhood locations, Children's is one of the largest clinical care providers for children in the country and is the pediatric physician teaching site for both Emory University School of Medicine as well as Morehouse School of Medicine. Children's offers access to more than 30 pediatric specialties and is ranked among the top children's hospitals by Parents magazine and U.S. News & World Report.
Whether treating an injured toddler in an emergency or supporting a teen through chemotherapy treatments, Children's offers family-centered care while providing specialized age-appropriate medical procedures, supplies and support for children. With generous philanthropic and volunteer support, Children's has made an impact in the lives of children in Georgia, the United States and throughout the world.
Children's at Egleston
(404) 785-6000
Children's at Hughes Spalding
(404) 785-9500
Children's at Scottish Rite
(404) 785-5252

Dekalb Medical
www.dekalbmedical.org
(404) 501-1000
DeKalb Medical is a not-for-profit health system that consists of three hospital campuses throughout the greater Atlanta area. With more than 800 doctors skilled in 55 medical specialties, DeKalb Medical combines cutting-edge technology with compassion to effectively diagnose and treat its patients. A leader in cancer, heart attack treatment and orthopedics, DeKalb Medical System and DeKalb Medical Physicians Group has been growing with metropolitan Atlanta's medical needs since 1961.
More than just a provider of hospital services, DeKalb Medical has led the Atlanta health community in the new era of electronic medical records, which puts information at doctors' fingertips to help improve patient safety and outcomes. The 627-bed system includes DeKalb Medical at North Decatur (451 beds), DeKalb Medical Long Term Acute Care at Downtown Decatur (76 beds) and DeKalb Medical at Hillandale (100 beds). Committed to excelling in patient satisfaction and service, DeKalb Medical's quality is reflected in many clinical excellence awards throughout its three-hospital system including being ranked in the Top 5% in the Nation for Overall Orthopedic Services by HealthGrades® (2011).

Emory University Hospital
1364 Clifton Road
Atlanta, GA 30322
(404) 712-2000
www.emoryhealthcare.org
Emory Healthcare has been at the forefront of medicine, putting cutting-edge interventional research and technology into lifesaving action. As the largest, most comprehensive health care system in Georgia, Emory Healthcare has 1,830 licensed patient beds, 9,000 employees and more than 20 health centers located throughout metro Atlanta. It is one of the nation's leaders in cardiology and cardiac surgery, oncology, transplantation, ophthalmology, orthopedics and the neurosciences. Emory University Hospital, Emory Healthcare's flagship facility, is staffed exclusively by physicians who are faculty of the Emory University School of Medicine.
Emory Healthcare is the clinical arm of the Robert W. Woodruff Health Sciences Center of Emory University, which focuses on patient care, education of health professionals, research addressing health and illness, and health policies for prevention and treatment of disease. The backbone of this system is the Emory University School of Medicine, which has been at the forefront of medical knowledge and research, pioneering many advances and procedures that have changed the face of medical history.
The Emory Healthcare system encompasses The Emory Clinic; Emory University Hospital; Emory University Hospital Midtown, Emory's Midtown Atlanta Hospital; Emory University Orthopedics and Spine Hospital in Tucker, Georgia; Emory-Adventist Hospital at Smyrna; Emory-Children's Center; Wesley Woods Center; Saint Joseph's Hospital; and Emory Johns Creek Hospital. Emory benefits from a close working relationship with the Veterans Affairs Medical Center, Children's Healthcare of Atlanta and Grady Memorial Hospital. It is also a key partner in the Atlanta Clinical & Translational Science Institute (ACTSI), where Emory doctors and researchers collaborate with counterparts from the Morehouse School of Medicine and the Georgia Institute of Technology to rapidly and efficiently translate scientific discoveries to improve healthcare for all populations of the Atlanta community.

Emory Johns Creek Hospital
6325 Hospital Parkway
Johns Creek, GA 30097
678-474-7000
www.emoryjohnscreek.com
Emory Johns Creek Hospital (EJCH) is located in Johns Creek, formerly known as Duluth. Since opening in 2007, EJCH has garnered a reputation for its state-of-the-art medical technologies in a luxurious, hotel-like setting.  Jointly owned by Emory Healthcare and HCA, EJCH is 110-bed, all private room community hospital that participates in most insurance plans. The hospital offers a full range of services including 24/7 emergency care, digital imaging including a 64 slice CT, MRI, The Birth Place with a Level III Neonatal Intensive Care Unit, 24-hour anesthesiologists, intensive care, advanced cardiac care, vascular medicine and surgery, rehabilitation services and women's services. EJCH is home to the Atlanta Bariatric Center, which is designated as a Center of Excellence by the American Society of Metabolic and Bariatric Surgeons.

Grady Memorial Hospital
80 Jesse Hill Jr Drive SE
Atlanta, GA 30303
(404) 616-1000
www.gradyhealth.org
Opened in 1892, Grady Health System is renowned for its trauma and emergency services. As the premier Level I Trauma Center within 100 miles of metropolitan Atlanta, Grady is capable of handling severe medical conditions such as asthma, severe burns, sickle cell and stroke. In addition to both care and intensive care units (ICU), Grady has a neonatal ICU and Grady houses Georgia's Poison Center and 24-hour rape crisis and advice nurse lines. And, its Ponce de Leon Center was named one of the top three HIV/AIDS outpatient clinics in the country.
Grady is an internationally recognized teaching hospital staffed exclusively by doctors from the Emory University and Morehouse Schools of Medicine. In fact, twenty five percent of all doctors practicing medicine in Georgia received some or all of their training at Grady.
Grady also provides primary care services at its main Primary Care Center and in its six Primary Care Centers located around Fulton and DeKalb counties. Grady's other service centers include a Diabetes Center, Georgia Cancer Center for Excellence and Avon Foundation Breast Health Center. Grady is also a regional perinatal center and offers a 60 Plus service line for older adults, Teen Health Services and 100 other subspecialty services.
Gwinnett Medical Center
www.gwinnettmedicalcenter.org
Lawrenceville
(678) 312-1000
Duluth
(678) 312-6800
Gwinnett Medical Center (GMC) is a not-for-profit healthcare network with acute-care hospitals in Lawrenceville and Duluth that provide award-winning healthcare services. GMC's 4,200 associates and 800 affiliated physicians serve more than 400,000 patients annually. Gwinnett Medical Center is a 553-bed healthcare network that services Lawrenceville, Duluth, Johns Creek and the Atlanta area.
Gwinnett Medical Center–Lawrenceville is recognized as a national leader in single incision laparoscopic surgery and home to a Level II Trauma Center, while Gwinnett Medical Center–Duluth offers an array of specialty services, including surgical weight management, da Vinci® robotic surgery and sports medicine.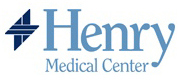 Henry Medical Center
www.henrymedical.com
(678) 604-1000
Piedmont Henry Hospital is a 215-bed not-for-profit community hospital located in Stockbridge, Georgia just south of Atlanta. It serves Henry, Coweta, Fayette and Pickens counties with its Centers of Excellence in cardiovascular, orthopedics, surgery, diagnostics, women's health and a radiation oncology center.

Newton Medical Center
www.newtonmedical.com
(770) 788-9970
Newton Medical Center (NMC) provides Covington and other surrounding areas with state-of-the-art medical facilities. NMC has been recognized by national healthcare rating organizations as being one of the top medical facilities in the area. The medical center offers services such as minimally-invasive surgery, wound care, rapid emergency care and the Women's Diagnostic Center.
North Fulton Hospital
www.nfultonhospital.com
(770) 751-2500
North Fulton Hospital (NFH) is a 202-bed acute-care hospital and is a state-designated Level II Trauma Center. Located between Roswell and Alpharetta in North Fulton County, Georgia, NFH was established on 47-acre tract in 1983 and has been meeting the medical and healthcare needs of residents of North Fulton, Forsyth, East Cobb, East Cherokee and West Gwinnett counties for more than a quarter of a century. The hospital has a medical staff of more than 400 affiliated physicians, employs an additional 900 healthcare professionals and has an active volunteer staff of more than two hundred.
NFH provides a continuum of services through its centers and programs including neurosciences, women's health services, orthopedics, rehabilitation, surgical services, gastroenterology and oncology.  The hospital is fully accredited and is also recognized by the American College of Surgeon's Commission on Cancer as an Accredited Cancer Program, as well as being certified as a Primary Stroke Center by the Joint Commission on the Accreditation of Healthcare Organizations, the nation's oldest and largest hospital accreditation agency.

Northside Hospital
www.northside.com
Atlanta
(404) 851-8000
Forsyth
(770) 844-3200
Cherokee
(770) 720-5100
Northside Hospital is a network of three not-for-profit, acute-care hospitals in Atlanta, Forsyth and Cherokee with a total of 822 licensed beds, 2200 physicians and 8200 employees. Northside also operates 15 hospital-affiliated outpatient centers and medical office buildings throughout north metropolitan Atlanta.
Voted "Atlanta's Most Preferred Hospital for All Health Care Needs" for 15 consecutive years, Northside offers a full range of services and has become an ambassador of women's health issues.  More babies are delivered, more surgeries are performed, and more cases of breast and gynecological cancer are diagnosed at Northside than at any other community hospital in Georgia.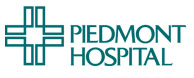 Piedmont Hospital
1958 Peachtree Road
Atlanta, GA 30309
www.piedmonthospital.org
(404) 605-5000
PIEDMONT HOSPITAL has been serving the people of Atlanta for more than 100 years and they offer a broad spectrum of surgical, medical, and diagnostic services. Piedmont Hospital is a private, not-for-profit, acute-care, tertiary facility offering most major medical, surgical and diagnostic services. The facility has 529 beds, all-private rooms, 4,000 employees and a medical staff of more than 1,000 board-certified physicians. Its main campus is conveniently located on 26 acres in the Buckhead neighborhood of Atlanta, with facilities across the metro area.
Piedmont Hospital is part of Piedmont Healthcare (PHC), a not-for-profit organization that also includes Piedmont Fayette Hospital, a 157-bed, acute-care community hospital in Fayetteville and one of the 100 Top Hospitals® in the nation; Piedmont Newnan Hospital, a 143-bed, acute-care community hospital in Newnan; and Piedmont Henry Hospital, a 215-bed acute-care community hospital in Stockbridge. Piedmont Healthcare also is the parent company of the Piedmont Heart Institute (PHI), comprised of nearly 100 affiliated cardiovascular specialists in Piedmont Heart Institute Physicians with over 25 locations across north Georgia and North Carolina; the Piedmont Physicians Group, with more than 150 primary care physicians in 50 offices throughout metro Atlanta; and the Piedmont Clinic, a 800-member physician network; and Piedmont Philanthropy, the philanthropic entity for private fundraising initiatives.

Rockdale Medical Center
www.rockdalemedicalcenter.org
(770) 918-3000
Rockdale Medical Center is an acute-care hospital that includes an Emergency Department, a Women's Resource Center, Sleep Diagnostics, as well as other centers and services.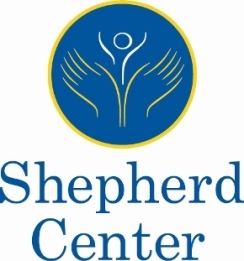 Shepherd Center
www.shepherd.org
(404) 352-2020
Shepherd Center is a private, not-for-profit hospital specializing in medical treatment, research and rehabilitation for people with spinal cord injuries, brain injuries, multiple sclerosis, chronic pain and other neurological conditions. Founded in 1975, Shepherd Center, which is a 152-bed rehabilitation facility, including a 10-bed intensive care unit, is ranked by U.S. News & World Report among the top 10 rehabilitation hospitals in the nation. Last year, Shepherd had 965 admissions to its inpatient programs and 571 to its day patient programs. In addition, Shepherd sees more than 6,600 people annually on an outpatient basis.

South Fulton Medical Center
www.southfultonmedicalcenter.com
(404) 466-1170
*On Jan. 1, 2013, South Fulton Medical Center is consolidating with Atlanta Medical Center and will be renamed, Atlanta Medical Center – South Campus.
South Fulton Medical Center is a 338-bed, acute care community medical center located just off I-85 South in East Point, Georgia. It provides emergency services, rehabilitation, outpatient surgery, and more.
Established in 1963, South Fulton Medical Center has been among those at the forefront in meeting the medical and healthcare needs of residents of South Fulton, Coweta, Fayette, Clayton, and Douglas counties for more than a decade. SFMC has an affiliated medical staff of more than 300 and an additional 1,000 healthcare professionals are employed by the hospital. The hospital also has an active auxiliary staff of more than 100 persons.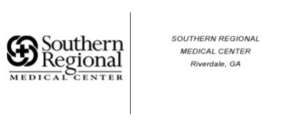 Southern Regional Medical Center
www.southernregional.org
(770) 991-8000
Southern Regional Medical Center (SRMC) is a full-service, 331-bed hospital in Riverdale. SRMC, a not-for-profit organization, was the first to offer angioplasty and round-the-clock catheterization on the south side of Atlanta and is recognized as an accredited Chest Pain Center. In addition, SRMC boasts an Advanced Primary Stroke Center, the Georgia Orthopedic Institute, minimally-invasive, robotic surgeries with the da Vinci Surgical System® and a variety of rehabilitation services.
Southern Regional also is home to the Women's Life Center for expectant mothers, which claims the area's top neonatal intensive care unit (NICU) and offers a full ranges of services from high-risk deliveries to routine mammograms. A second campus at Spivey Station in Jonesboro, Ga. specializes in OB/GYN, breast care, primary care and internal medicine, oncology and more.

St. Joseph's Hospital of Atlanta
www.stjosephsatlanta.org
(678) 843-7001
Founded by the Sisters of Mercy in 1880, Saint Joseph's facility is Atlanta's oldest hospital. Today, the 410-bed, acute-care facility is recognized as one of the top specialty-referral hospitals in the Southeast.
Saint Joseph's Hospital is a leader among Georgia health-care providers, respected for its expertise, innovation in health-care delivery and quality of care. As a leader in cardiac, neurologic, vascular, gastrointestinal, respiratory, orthopaedic and cancer care, among others, Saint Joseph's offers its patients the latest procedures and treatments by providing its medical staff, comprised of more than 750 physicians, with research services and the most advanced technology available.
In addition to serving the metro-Atlanta area, patients come from all over Georgia and nearby states because of Saint Joseph's specialized services, excellent reputation and unique patient experience. In fact, Sain't Joseph's is Georgia's only hospital to have received the Top 50 Hospitals USA designation.
Saint Joseph's has received numerous awards including the distinguished Magnet Recognition for Nursing Excellence from the American Nurses Association Credentialing Center; a designation of best in Georgia and top five percent in the nation for cardiac and vascular programs; and Solucient's list of 100 Top Hospitals in the country for cardiac and orthopedic care. Saint Joseph's is the only Atlanta hospital named to J.D. Power and Associates Distinguished Hospital Program for Service Excellence.

Village Medical
www.VillageMedical.com
At Village Medical, patients receive time and attention from their primary care provider. The team is committed to bringing our value-based care model to your neighborhood. Village Medical is in hundreds of locations in 19 markets with more than 15 clinics in Georgia alone. Believing healthcare should be personal, accessible, and coordinated, and your Village Medical primary care physician can build a trusting relationship. From wellness checks and diagnostic testing to injuries, illnesses and chronic care management, Village Medical's board-certified doctors and staff partner with you to understand your needs, and focus not just on treatment, but also on education and prevention. The experienced providers combine their knowledge and compassion with the tools and technology needed to help create healthier, happier lives for their patients. The practices are open 7:30am-5pm Monday-Friday. Appointments can be booked online at VillageMedical.com.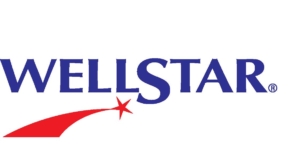 WellStar Health System
www.wellstar.org
(770) 792-7600
WellStar Health System delivers world-class healthcare for over 600,000 people in and around Atlanta. WellStar, a not-for-profit system, includes Cobb, Douglas, Kennestone, Paulding, and Windy Hill hospitals; WellStar Medical Group; Urgent Care Centers; Health Place; Homecare; Hospice; Atherton Place; Paulding Nursing Center; and WellStar Foundation.
https://atlantacommunityprofiles.com/wp-content/uploads/2011/10/health.jpg
280
500
admin
https://atlantacommunityprofiles.com/wp-content/uploads/2020/12/banner1.png
admin
2011-10-02 19:45:51
2022-04-06 13:06:30
Healthcare